This will be a short post today because it really doesn't require too many words. If you know me, then you know I like to create in the kitchen. So, last weekend I made an eclair pudding. I hadn't made one in years. I rushed to make it, and it didn't look pretty, but it definitely tasted delicious. I wanted it to be simple, but of course when I opened up my container of cool whip for the first time, might I add, it was filled with mold. Thankfully I had just purchased a container of heavy whipping cream. I hate making my own whipped cream, but I did. It wasn't as stiff as I wanted it to be, but the entire pan of eclair pudding was devoured.
I wanted a do-over this weekend since I'm such a perfectionist, but when I woke up this morning I decided I needed to do an Oreo cheesecake stuffed waffle cone instead. I went to my favorite place, Pinterest, and I found this https://letsdishrecipes.com/oreo-cheesecake-stuffed-waffle-cones/. The only ingredient I didn't have were the waffle cones, and no I wasn't going to make my own. I tweaked the recipe to use what I wanted. So instead of chocolate chips, I used butterscotch chips. By the way, I love butterscotch chips. I used Golden Oreo thins and lemon Oreo thins. The one great thing about a recipe is that you can always tweak it to suit your preferences.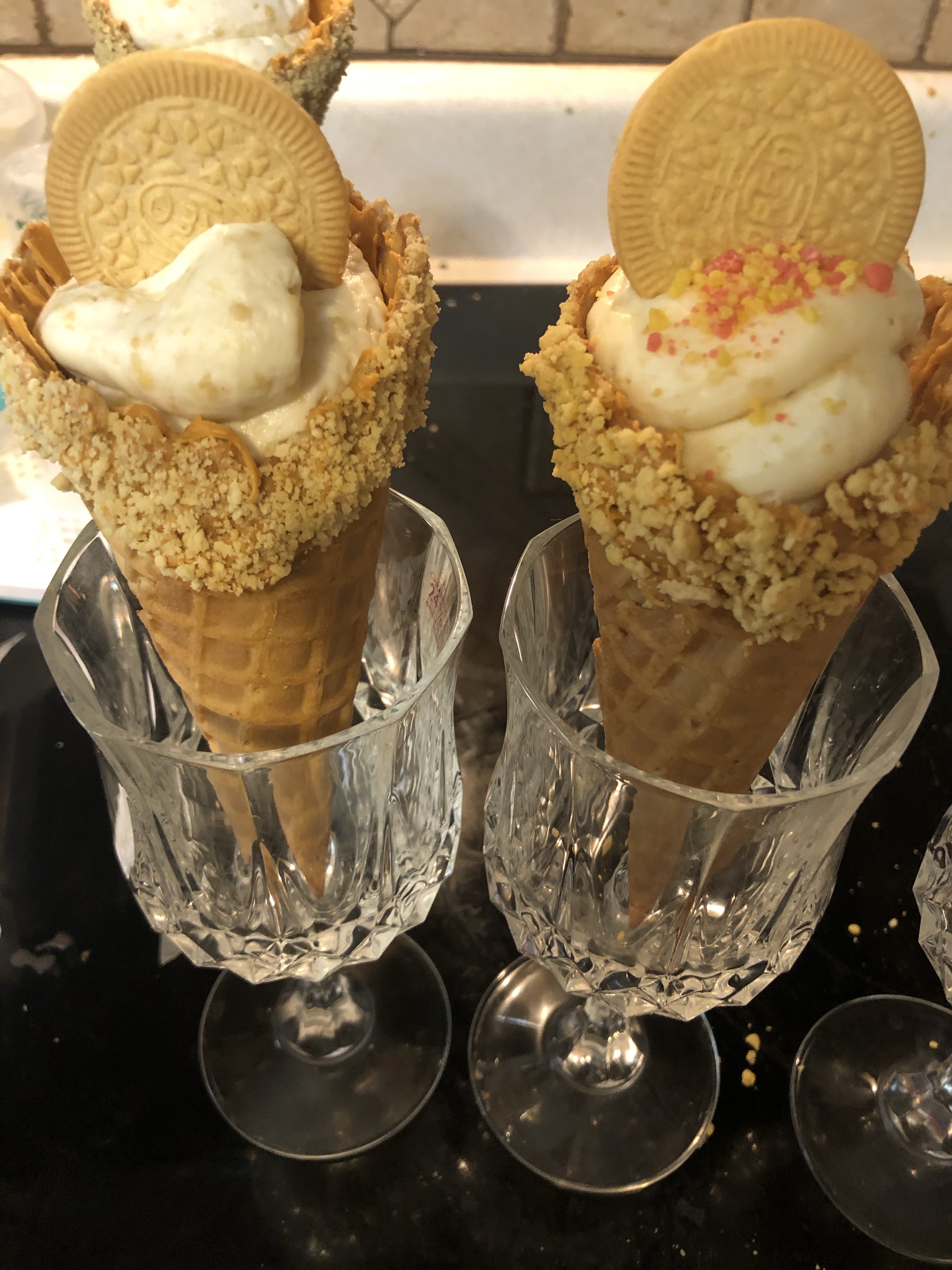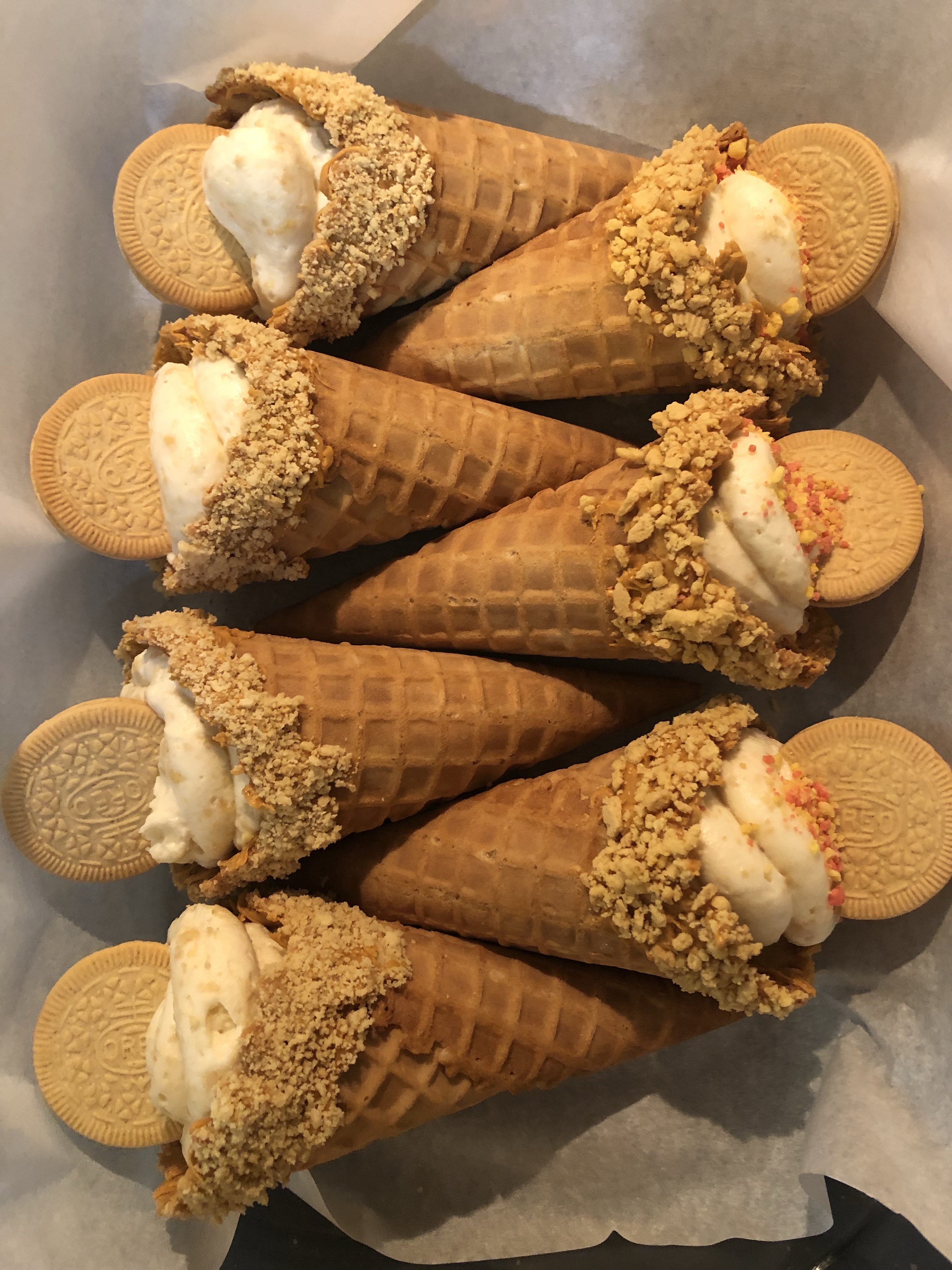 Until next time,
It's Me
Hey, let me know if you try the recipe. What if anything would did you change?