I did. So many people when they hear about someone following a vegan lifestyle ask the question, "Well, what do they eat?" They just assume that the food is all bland, and only consists of just fresh fruits and vegetables. Knowing someone who follows a vegan lifestyle has gotten me to come out of the box with my thinking and realize that ultimately they can eat most of the same things that people who don't follow a vegan lifestyle eat with some modifications to make it plant based.
Nearly two years ago, I came across a recipe for some DoubleTree chocolate chip cookies so I tried them and shared them here: https://creshaslife.wordpress.com/2020/05/10/cookies-yum-and-happy-mothers-day/?preview=true. They were delicious, and my brother commented at the time about making a vegan version of them since they looked so good and he has been following a vegan lifestyle for the past few years. Because I don't consider myself as a baker who can easily convert recipes to vegan, etc. I did not think it was something I could tackle; however, I still thought about it periodically. A couple of months ago while I was on my favorite app, Pinterest, lo and behold a Vegan DoubleTree chocolate chip cookie recipe popped up in my feed. I saved it and knew I would be trying it soon especially since I had recently purchased two different types of vegan chocolate chips. I had all of the ingredients available so I knew I could make them. Here's the link to the recipe from Sixvegansisters.com: Vegan DoubleTree Cookies.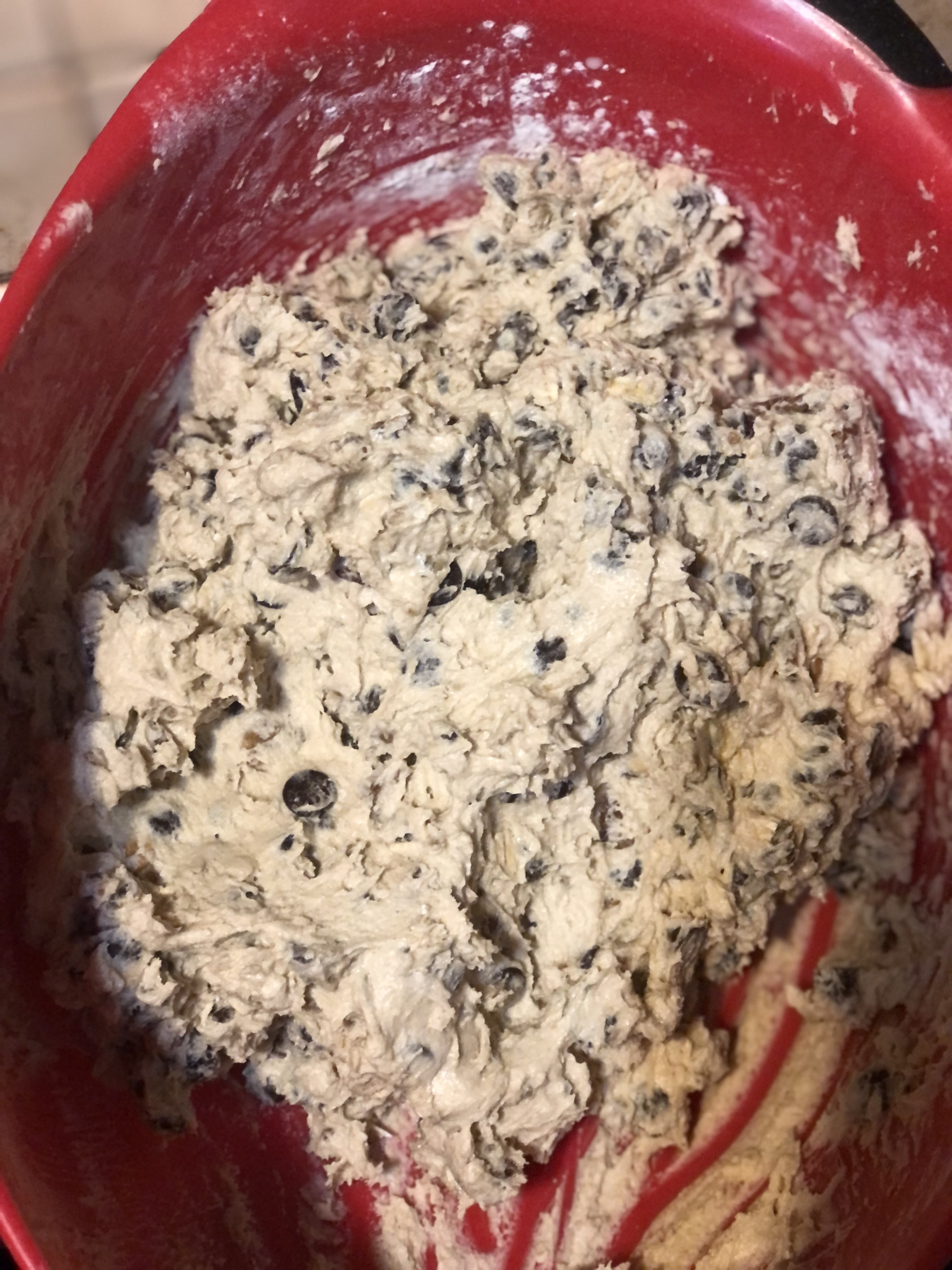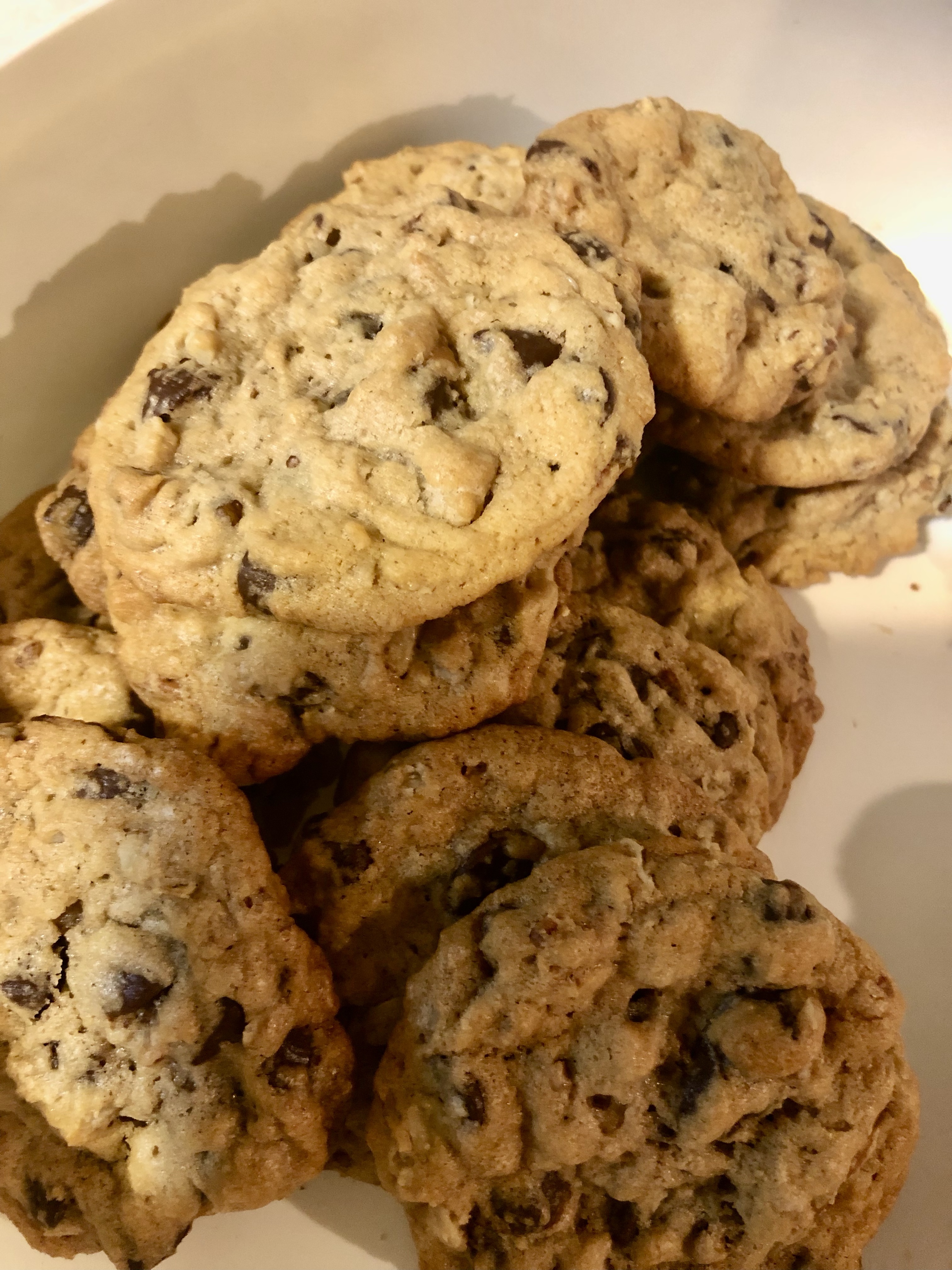 When I tried the recipe out, I doubled it. I also used half dark brown sugar and half light brown sugar. The milk I used was Chobani Oat Milk because it is a thicker milk unlike the almond milk I normally use. The chocolate chips I used were Enjoy Life dark morsels and Pascha organic dark chocolate chips-85% cacao bitter-sweet. I liked the Enjoy Life much better than the Pascha. I don't like the chocolate with a higher level of cacao because it tends to be more on the bitter side, although I believe it's healthier. If you can consume chocolate with the higher cacao content and like it, then you won't have a problem with it. The cookies did not taste any different than cookies that are not vegan.
Don't get it twisted in case you're wondering if the cookies are healthy because they are not. Vegan does not equate to healthy. If you may have ever found yourself wondering what it might be like to be vegan for a day and consume some healthy meals, my brother has actually put a simple guide to help you out, and you too could be Vegan for a Day. If you're interested, you can purchase it here: One Day a Week Vegan: A Meal Plan Jumpstart Kindle Edition.
Thanks for reading. If you try out the cookies or decide to be vegan for one day, please let me know how it worked out for you.
Until next time,
It's Me