Normally my weekends are filled with a whole bunch of nothing.  They are either busy or lazy.  it always feels as though I am cleaning the same rooms making little to no progress or trying to "catch up" on sleep.  I heard years ago that sleep lost can never be regained, so it's a vicious cycle.  My sister had decided about a week ahead of time that she and my niece were going to go to Wild Adventures the upcoming weekend.  I thought about it and decided that I should go ahead and go because I needed something different and so did my son.  I get tired of being confined to the house sometimes.  I figured it would be a good idea to spend the night at their house on Friday, not that we live far away from each other.  We also like the kids to have some time together.
My swimsuit was a little too tight for my liking, so I was so smart that on Saturday morning, I got up a little early and went to the store to get a new one. I also bought quite a few other things, including a few snacks for the road.  I didn't mention it, but one of my sister's good friends and her granddaughter were also going to Wild Adventures with us, so they were all riding together while Jr (momma's baby) and I rode together.  The drive is a little under 2 hours from where we live, so that's not too bad.  We had a couple of stops along the way for gas and bathroom, but the trip was fairly good.
We made it to Wild Adventures, and tried to find some parking.  As we got further and further away, it was not looking promising.  We were going to park so far away, that by the time we would have gotten to the actual park, we would have been too exhausted to do anything.  I received a phone call from my sister telling me that we would just go check in to the hotel and get in the pool there.  She wanted to know if that was ok with me.  Um, yeah.  I was excited, and so was momma's baby.  I just told him we would be going to the park the following day.
We checked into the room, ate a few snacks, and got ready for the pool.  Normally when we go to the hotel, the pool is too heavily populated for me.  That wasn't the case since we were checking in a little early.  We got into the water, which was a little chilly, but I realized my swimsuit was way too small.  Yeah, so I had bought a smaller size, but when I tried it on, it fit fairly well.  It seems like once it got wet, it was like, "Not today, sister! You ain't hidin' nothin'!!!"  Needless to say, that was a little bit uncomfortable.  We finally got out of the pool, and washed and dressed for dinner.  We were starving!!!  Dinner is always good at the Drury Inn & Suites in Valdosta, GA.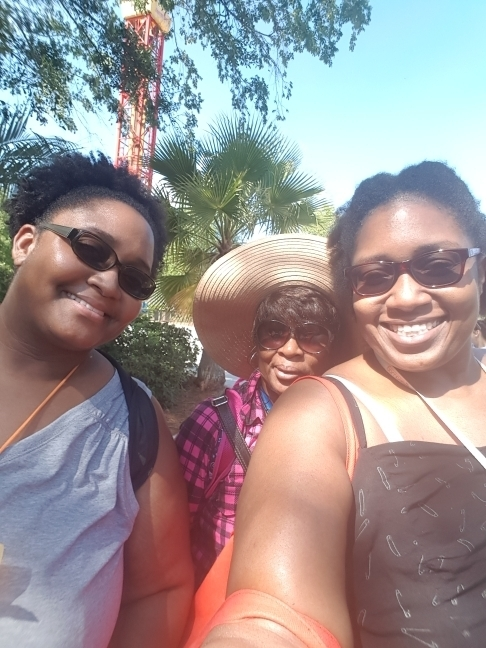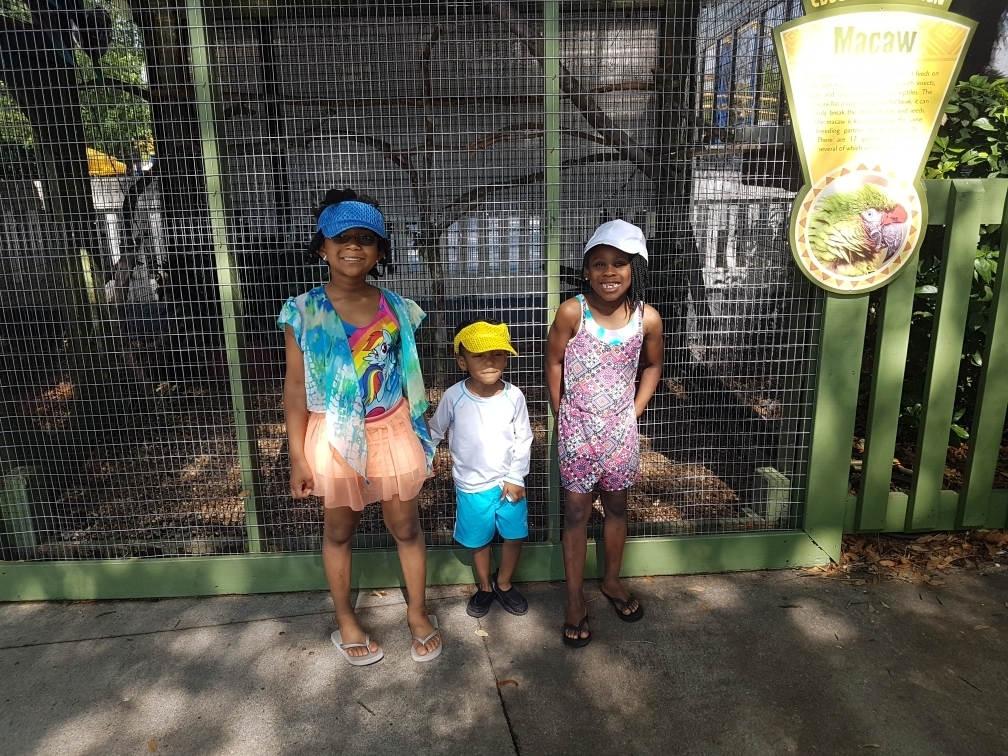 The next morning we got dressed, ate breakfast, and headed to Wild Adventures.  It was a big difference from the day before.  We got close parking spaces so we didn't have a long walk to reach the entrance.  We went in and the kids played around for a while.  Momma's baby was finally able to get on more of the rides because he is over 36″.  Yay!  He was a little bit afraid.  Just because kids meet the height requirement, that doesn't mean that they will want to get on these bigger rides, etc.   We went to the waterpark for a few hours and enjoyed the cool water.  When we were all tired out, we left and drove home.  It was a great weekend!
Until next time,
It's Me